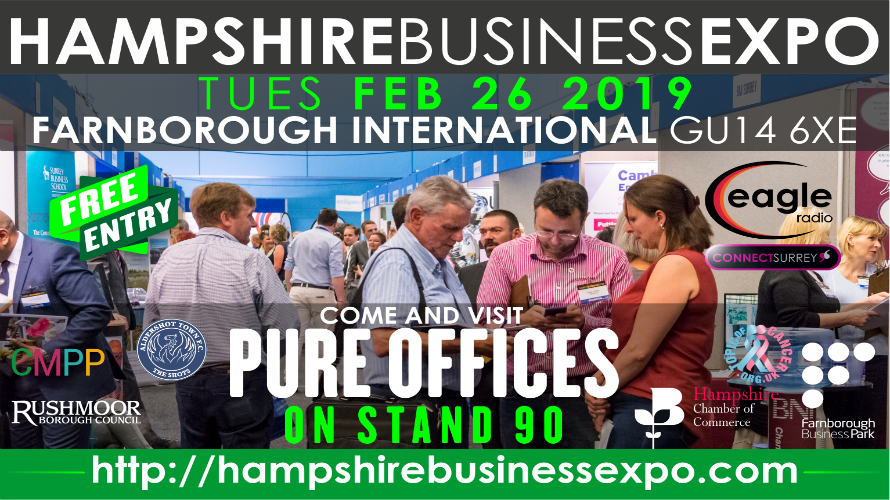 Although the Pure Offices team at Farnborough love managing their Centres in Alexandra Road and Apollo Rise, Dawn and Cheryl do enjoy a trip out now and again. So it was with great excitement they booked Stand 90 at the recent Hampshire Business Expo, held at the new Exhibition Centre near Farnborough Airport. They had the added benefit of Jason Mayhead, the Sales Director, joining them for the day.
Due to great success networking in the area and the popularity of both sites, Dawn and Cheryl enjoyed the opportunity to talk to the many visitors to the stand. Some were ex clients who had purchased their own premises but who still kept in regular contact due to the fantastic relationships built up with the Pure Team over the years. Some were current clients who popped in to show their support, others were familiar faces from the local networking groups who stopped to catch up and the rest were new faces that stopped to find out more about our great product.
The team have now booked to attend the National Women in Business Expo at the Exhibition Centre on 16 and 17 October 2019. We hope to see you there!
If you would like to enquire about our current availability, please call the Town Centre Team on 01252 757133 or Apollo Rise, Southwood on 01252 756444.